School is Out Hockey Development in Yellowknife
---
---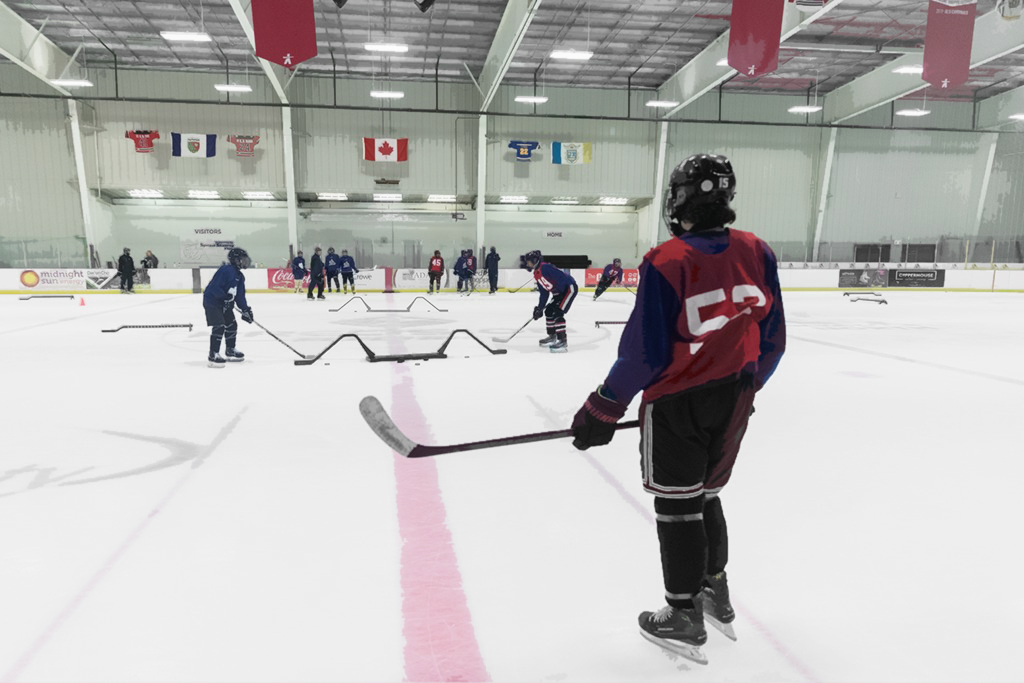 ---
Hockey NWT will be offering on-ice skill development and goalie development sessions in Yellowknife between October 19-21 at the Multiplex Arena.
Guest instructors include:
Chance Szott, Cross-ice Developments,
Jeff Giesler, Hockey Canada Skills Instructor, &
Chad Carder, Bardown Goaltending
Please visit www.hockeynwt.com for the schedule and information on how to register. Group size will be limited to 20 skaters per session.
ISO - on-ice instructors (high school students) looking for CALM hours. Please email kylek@hockeynorth.ca
If you like to sign up, click here: https://www.rampregistrations.com/login?v3=40bf8ebe&fbclid=IwAR3rANf11KbpNYxe08hYDxNUuOhTPH-x3GXyg9rzcno5um7NvmmNAB-4rIo
Player Categories

· U7 & U9 - $100 (5 sessions)

· U11 - $100 (5 sessions)

· U13 - $100 (5 sessions)

· U15 & U18 - $100 (5 sessions)

· U16 - $100 (5 sessions)

· Sr. Female - $100 (5 sessions)

Goalie Categories

· U11 & U13 - $150 (3x ½ days)

· U15 & U18 - $150 (3x ½ days)
Wednesday, October 19

Ed Jeske

Shorty Brown

7:30 - 8:45am

U16

8:00 - 9:00am

Sr Female

9:00 - 10:00am

U11

9:15 - 10:15am

Goal U11-U13

10:15 - 11:15am

U13

10:30 - 11:30pm

U7/U9

11:30 - 12:30pm

U15/U18

11:45 - 12:45pm

Goal U11-U13

12:45 - 1:45pm

U11

1:00 - 2:00pm

Goal U15-U18

2:00 - 3:00pm

U16

2:15 - 3:15pm

U7/U9

3:15 - 4:15pm

U13

3:30 - 4:30pm

Goal U15-U18
Thursday, October 20

Ed Jeske

Shorty Brown

7:30 - 8:45am

U16

8:00 - 9:00am

Sr. Female

9:00 - 10:00am

U11

9:15 - 10:15am

Goal U11-U13

10:15 - 11:15am

U13

10:30 - 11:30pm

U7/U9

11:30 - 12:30pm

U15/U18

11:45 - 12:45pm

Goal U11-U13

12:45 - 1:45pm

U11

1:00 - 2:00pm

Goal U15-U18

2:00 - 3:00pm

Sr Female

2:15 - 3:15pm

U13

3:15 - 4:15pm

U15/U18

3:30 - 4:30pm

Goal U15-U18
Friday, October 21

Ed Jeske

Shorty Brown

8:00 - 9:00am

Sr Female

8:45 - 9:45am

U16

9:15 - 10:15am

Goal U11-U13

10:00 - 11:00am

U15/U18

10:30 - 11:30pm

U7/U9

11:15 - 12:15pm

U11

11:45 - 12:45pm

Goal U11-U13

12:30 - 1:30pm

U13

1:00 - 2:00pm

Goal U15-U18

1:45 - 2:45pm

U15/U18

2:15 - 3:15pm

U7/U9

3:00 - 4:00pm

Sr. Female

3:30 - 4:30pm

Goal U15-U18