Hockey NWT Lacrosse camp in Norman Wells, October 19-21, 2022
---
---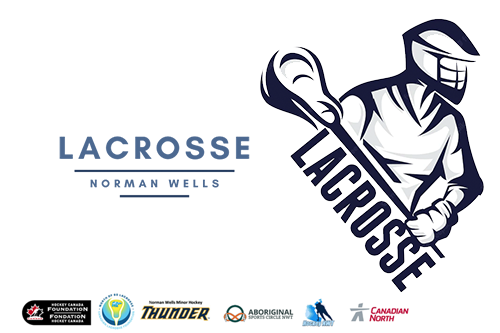 ---
This initiative is in partnership with the Aboriginal Sport Circle of the NWT through their Community Development Program, the Canadian Lacrosse Foundation's N60 program, the Hockey Canada Foundation, Turtle Island Lacrosse, Norman Wells Minor Hockey and Hockey NWT's Official Airline - Canadian North.
Our guest Instructor is Cam Bomberry from Six Nations, Ontario and member of the Canadian Lacrosse Hall of Fame. Bomberry played 8 seasons of professional lacrosse in the National Lacrosse League for Buffalo, New Jersey and Rochester, with whom he won the league championship in 1997. He has played for and coached numerous First Nations teams at the national and international levels, including the Iroquois Nationals, in both box and field.
Hockey NWT looks to pilot the introduction of the lacrosse to communities in the Northwest Territories through their Northern Community Development Pathway. Hockey NWT sees the introduction of lacrosse as an excellent opportunity, especially for communities with natural ice facilities, to participate in a sport that develops transferable skills for hockey players. The NCDP, aims to partner with schools as well as other organizations to keep northern youth engaged year-round and create new opportunities to be active in sport.
Drawing upon the core values of lacrosse, our partnership with the Canadian Lacrosse Foundation's N60 program will showcase the cultural aspects of the game while working to improve mental and physical health of youth in the Northwest Territories. Traditionally, lacrosse - the Medicine Game - has been used as a form of ceremonial healing, and to uplift the spirits of Indigenous people during times of difficulty.
Please contact Shannon Audet of Norman Wells Minor Hockey for how to register.