Air Tindi Hockey Rink
---
---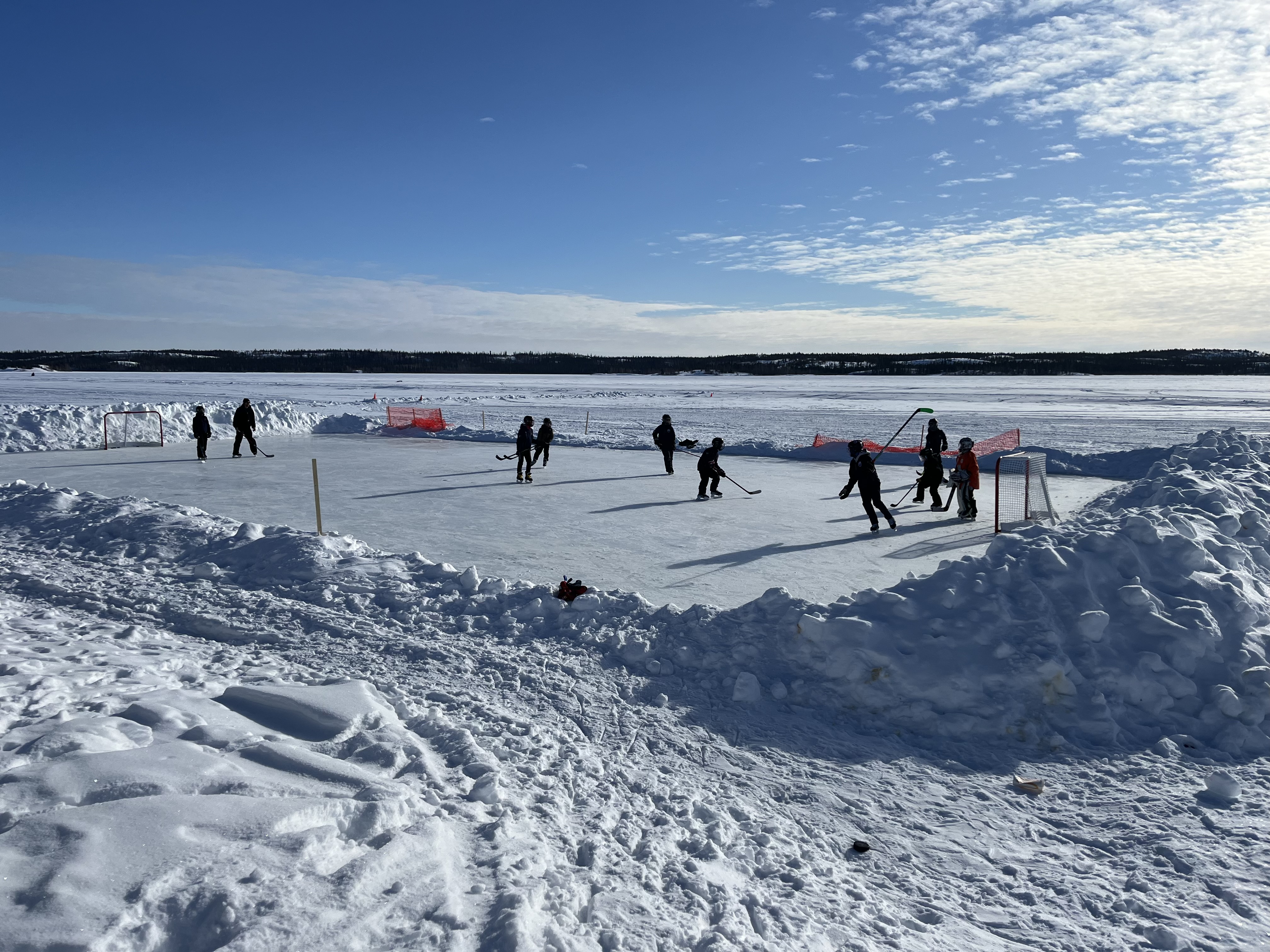 ---
That is why we love the North so much. Not just in creating opportunities and possibilities, but also making sure in creating safe places for fun activities and the amazing sport of Hockey!!!
"This whole idea started with my son not having anywhere to play hockey during the city strike, and it's turned into a great place for community to get outside and get active. It's been so busy during March Break, and it's been so great to get the kids out on the ice again. School will be back in session next week, so the timing is perfect :)"
Thank you to Air Tindi for making this happen!!!