Athol Murray College of Notre Dame Award Winners
---
---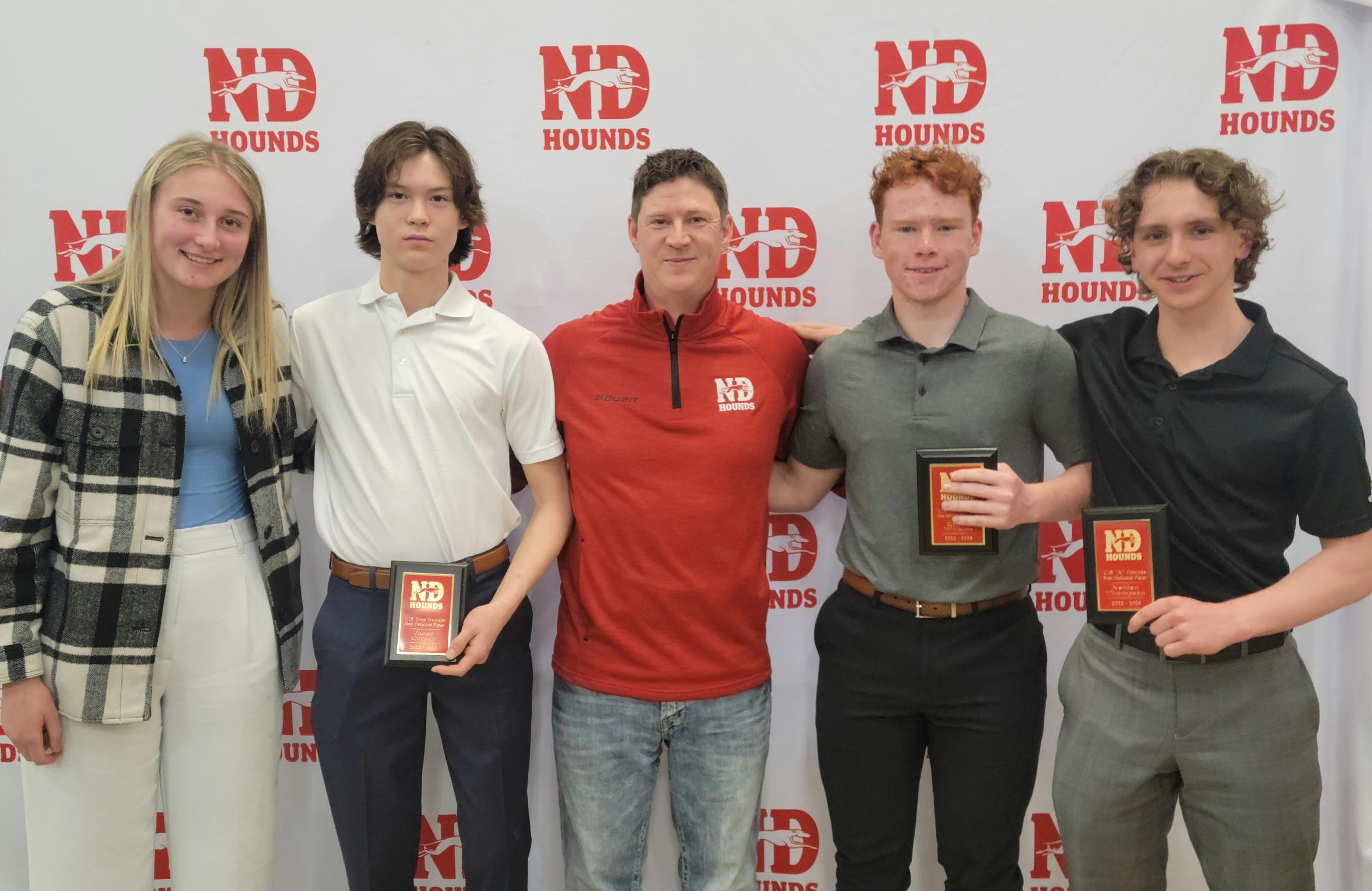 ---
Congratulations to the Northern Students at Athol Murray College of Notre Dame and their awards for a very successful Hockey year. We love seeing the accomplishments of our athletes around the country.
Keira Coakwell (Hay River) - Female U18AA (no award, just in the picture)
Jacob Carol (Fort Smith) - Most Dedicated Player U15 Prep CSSHL
Anthony Stapleton (Yellowknife) - Notre Dame Hounds Goaltending Coordinator - U15 Male Associate Coach
Conor Wilkins (Hay River) - U18A Most Improved Player
Nathan Thompson (Iquluit) - U18A Most Dedicated Player
(picture left to right)
Hockey NWT is looking forward towards your achievements in the future.