Hockey NWT Fundraiser - THANK YOU
---
---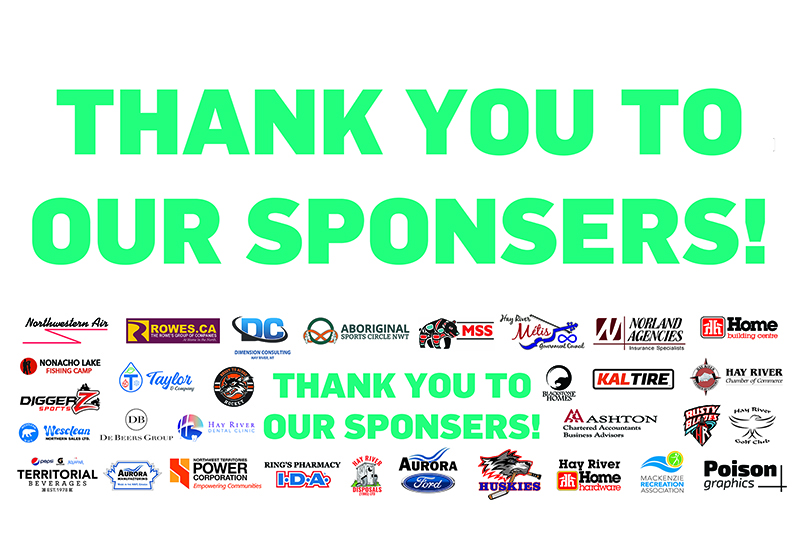 ---
It's been 1 month since Hockey NWT held our inaugural Golf Fundraiser at the beautiful Hay River Golf Course. We cannot express enough how grateful we are to the Town of Hay River for hosting us with their renowned hospitality and fantastic weather.
Special Thank You's go out to Stephane Millette & Julianne Fuller with Hay River Minor Hockey, to Mike King, Vince McKay & Robert Bouchard with the Hay River Golf Course and to our special guest Curtis Glencross. As well as Thorsten Gohl for capturing the event with some amazing photos!
A huge thank you to our sponsors - we could not have done this without your generous support.
Hole Sponsors:
Poison Graphics
Rowes Group of Companies
Kal Tire
NWT Power Corp.
Aboriginal Sport Circle of the NWT
Norland Insurance Agencies
Territorial Beverages
Nonacho Lake Fishing Camp
Andy Taylor Co. and Hay River Disposals
Cart Sponsor:
Rings Pharmacy
Dimension Consulting
MacKenzie Rec Association
Coach Level Sponsors:
Aurora Ford
Hay River Metis Government Council
De Beers Group
Hay River Home Building Center
Hay River Home Hardware
Northwestern Airlease
Hay River Chamber of Commerce
Rusty Blades
MSS Ltd.
Ashton Chartered Accountants
Blackstone Homes
Shoot to Score
Hay River Dental Clinic
Wesclean Northern Sales
Thanks again to everyone for their support in making our inaugural golf event truly memorable. We cannot wait to be back at the Hay River Golf Course again in July 2024!